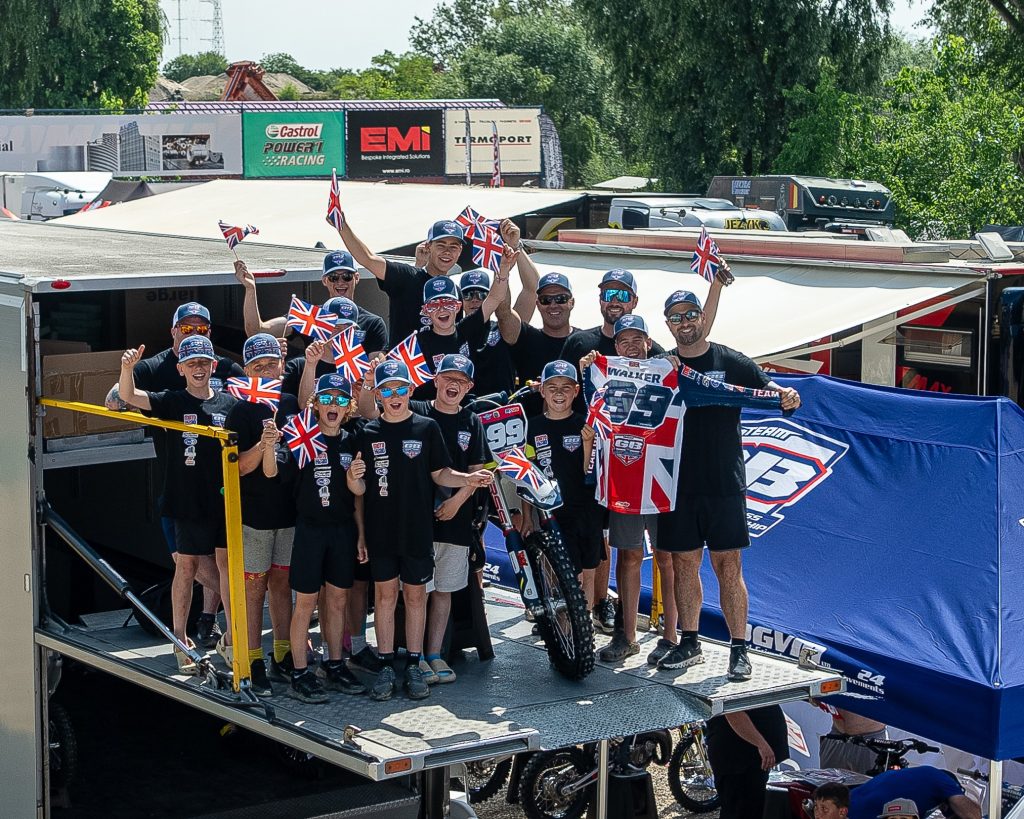 The Team GB FIM Junior MX World Championship crew rode their hearts out for their country last weekend in Romania. They pitted their strengths against the best youth riders in the world to finish 10th out of 36 countries.
The top three countries were Italy, the Netherlands and France. Only 13 countries had a finish in each of the 125cc, 85cc and 65cc classes and, if a machine fault hadn't halted the progress of young Casey Lister in the 65cc class, Team GB would have been a cert for fifth overall ….
With such a huge turnout out for the highly-revered World Juniors, the competition was always going to be tough and closely fought.
Ollie Colmer was the highest-placed Brit in the 125cc group, finishing 16th overall. Robbie Daly was ninth overall in the 85s, while Casey Lister was 18th in the 65cc class.
This was the first outing for the new Team GB Juniors under the guidance of Dave Willet, with help and support from ex-racers-turned-trainers Glen Phillips, Ashley Wilde and Lee Dunham.
Reflecting on the weekend, his support network and young warriors, team manager Willet said; "I'd like to thank all riders and their parents, our sponsors, and every member of the team for their hard work and dedication. This weekend was an incredible and inspiring experience for us all.
"It was a challenging yet rewarding experience. The riders worked tirelessly to stay focused, and the efforts put in by every single person involved on, and off, the trace was inspiring.
"The dedication and commitment that these riders have each demonstrated has been remarkable. They were always determined to put their best foot (wheel) forward and really put their all into this event.
"I'm sure that the riders will take what they've learned this weekend and apply it to future events. It's been an unforgettable experience that we'll all cherish for a long time.
"We'd like to wish Jake Walker a speedy recovery. He was fired up and ready to go out to Romania but got injured the weekend before at the British Championship at Schoolhouse. It's such a shame because the track at Bucharest would have suited his style and, obviously, all his stuff was already in the truck."
Team GB was supported by Armor Vision, ACS Scaffolding Ltd, MGP Steel Erection Ltd, Paul Grimshaw Vehicle Movements, ZERO9 Motocross Graphics, and MotoHead Magazine.
Next up for Willet and crew is the Coupe de l'avenir in Belgium over the weekend of the 30th September and 1st of October.
Ends.
Pictured: Team GB World Juniors showing support for missing team member Jake Walker #99.