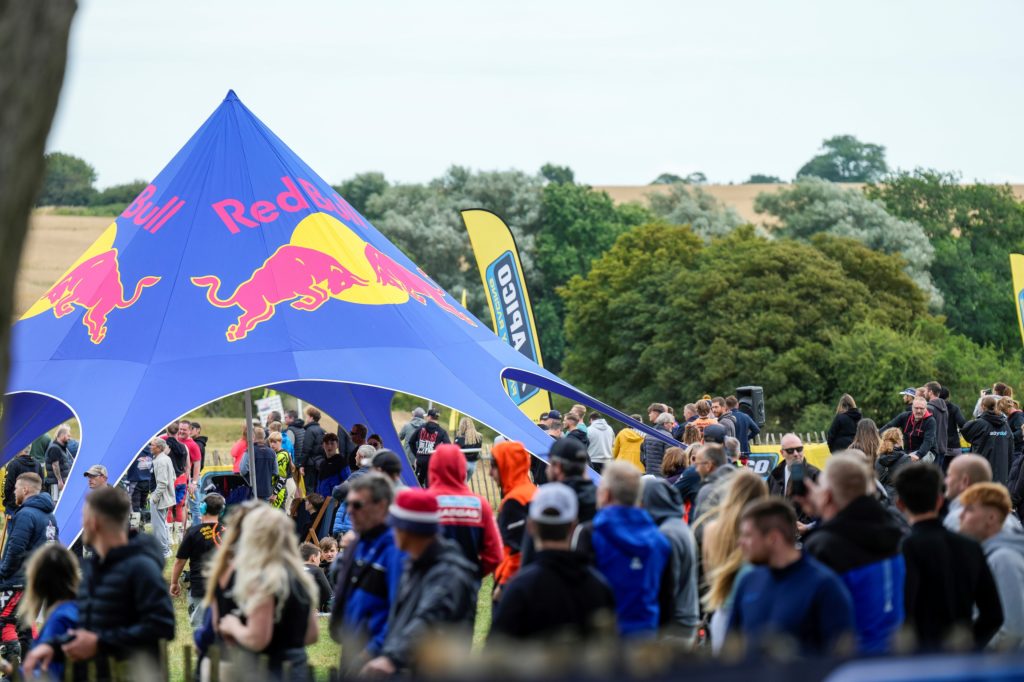 The hugely successful Apico 2-Stroke Festival, featuring the Red Bull Pro-Stroke Nationals, will return to Sellindge in Kent in 2024, with the promoter announcing plans for it to be the biggest yet.
For 2024, the Festival will extend to three days and will continue to celebrate the joys of the two-stroke, but will continue with its development programme of embracing the many different fun aspects of motocross. An August weekend, which will be confirmed in the next few weeks, is pencilled in the diary.
Friday will have a heavy focus on youth racing, with plenty of track time on the main Sellindge track for youngsters mounted on 65cc-plus machines.
Two-stroke riders and Clubman classes will have the opportunity to shine on Saturday and Sunday with several ACU British Championship titles up for grabs. And, as in previous years, the gate will drop on Sunday for the Red Bull Pro Stroke Nationals – a firm fixture on the UK MX race calendar – where there'll be a substantial prize purse, with healthy payouts across the board.
Looking ahead to what is anticipated to be a busy 2024 season, organiser Dave Willet said; "We're putting together a winning package that promises to be an amazing weekend for all involved. By running over three days, we can provide plenty of track time for all levels of rider, and with support from the likes of Apico Factory Racing and Red Bull, alongside many other partners, we can ensure the riders are rewarded for their efforts. Our Youth racing will follow the EMX format, and our Try Out Experience will also be extended.
"Join us for the Apico 2-Stroke Festival featuring the Red Bull Pro Stroke National and help create some unforgettable memories. We look forward to seeing everyone at Sellindge next year."
More information will be available soon. Check out the 2-Stroke Festival's social media and website – 2strokefestival.com.
Image: Both Apico and Red Bull will return in 2023 to support the ever-evolving 2-Stroke Festival. Image credit: Adam Duckworth Photography.