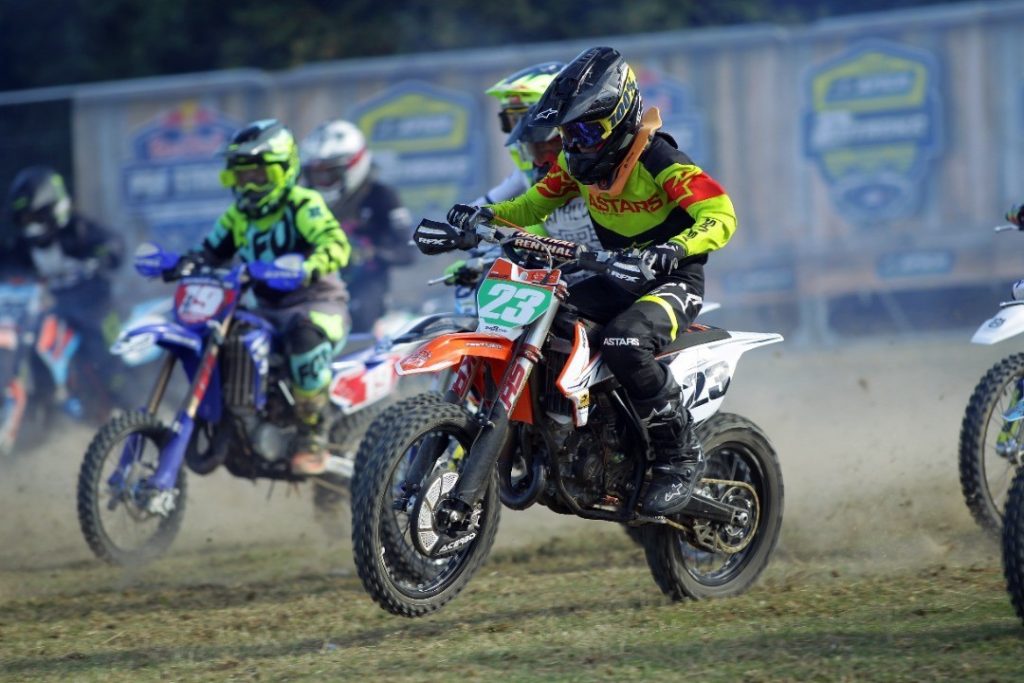 The Apico 2-Stroke Festival, incorporating the Red Bull Pro Stroke Nationals, gets underway this weekend, Saturday the 22nd and Sunday the 23rd of July, at the Sellindge track in Kent.
Ringing the changes once again, the Festival's promoter Dave Willet is introducing a Youth Mini Track for young and novice riders to actively take part in structured races alongside, yet separate, to the main races.
While the older youth racers and adults will be battling it out on the challenging old-school-style, fully-graded MX track, Junior 65s and Auto riders will have a specially-prepped track in the woodland section. Riders of Electric balance bikes will also get the chance to compete within the environment of a national race event as a small circuit will be set aside for their own exploration races.
Each class will have a maximum of 10 riders. If more riders sign up, then additional groups will be added into the programme to satisfy demand and give everyone the opportunity to 'have a go'. There will be three races per day, per class, providing plenty of track time for the young wannabe 'pros'.
"We're introducing these introductory-level races to open up the Festival to everyone that fancies a go at racing," said Willet. "Quite often, very young riders are given a few laps of a flat field to race on, however, we've built a proper circuit which will test their skills and hopefully give them a taste of what it's like to compete within a professional arena."
Interested guys and gals can enter via Go Race MX, with entries open right up until Saturday the 22nd of July at 7.30am.
Enter HERE