Leatt invests in Apico 2-Stroke Festival Youth classes.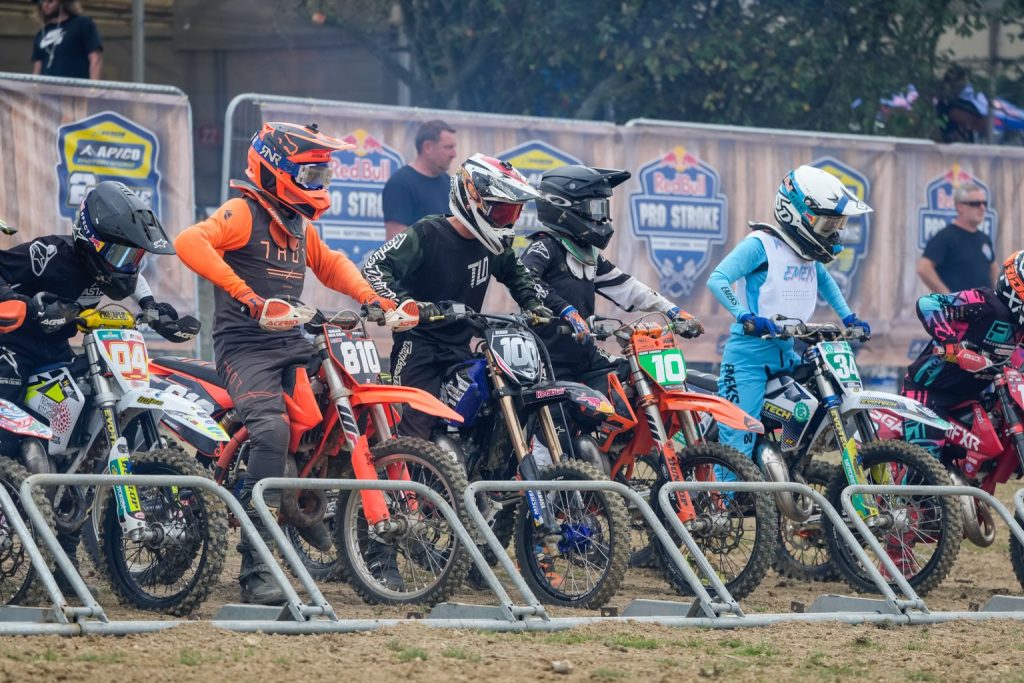 The Apico 2-Stroke Festival, featuring the Red Bull Pro Stroke National, is picking up speed as it approaches the seventh running of the annual two-day race event.
Top riders from motocross and road racing have already confirmed their participation, an industry-leading prize fund has been announced and giants, such as Leatt, from the accessories, clothing and aftermarket sectors have pledged their support.
The Festival will take place over the weekend of the 22nd and 23rd of July at Sellindge in Kent, where two lucky riders competing in the 85cc and 125cc Apico Youth classes will be selected to become Leatt-supported athletes.
Each winner will receive Leatt kit with a retail value of £2,500. The products, which will include a Leatt helmet, goggles, race kit and boots, are guaranteed to be delivered to the Apico 2-Stroke Festival Leatt Youth Athlete within four weeks after the event.
The judges will not be looking for those competitors who simply win on the track. They will consider a number of factors before awarding this considerable prize, such as how the young racers conduct themselves off the racetrack, how they represent themselves, their team and families, their respect for fellow competitors and officials, their care for their machine, etc. In short, the riders selected will portray the very best of UK youth motocross.
"This is the sixth year we have had the privilege of working with Leatt to find the best youth ambassadors for the sport," said the Festival's promoter, Dave Willet. "We're looking for those riders who are, dare I say, the all-round package. Yes, of course, we all want to be at the front of the field and winning races, but these Leatt Ambassadors will be more than that. We'll be looking at their social skills as well as their racecraft.
"We're encouraging all riders to get their entries in now and start posting their 2-Stroke Festival thoughts and ambitions. We can then help to raise their individual profiles by sharing their relevant social posts, and we'll also feature them on our social channels."
The Apico Youth classes cover;
Youth BW85
Youth SW85
Youth 125
CLICK HERE to enter from just £62.50. 
Pictured: Youth MX riders will get a Leatt boost at the Apico 2-Stroke Festival.