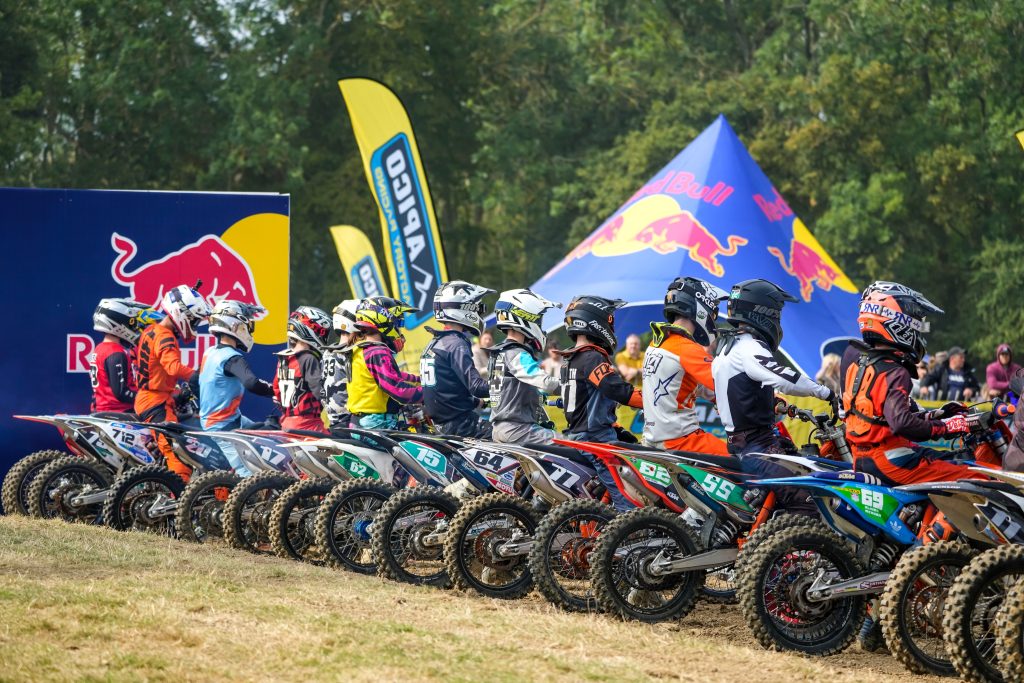 The Apico 2-Stroke Festival, which also features the Red Bull Pro-Stroke Nationals, heads to the south east this July with arguably the largest reward fund for a one-off motocross event in the UK.
Running over the weekend of Saturday 22nd and Sunday 23rd July, the event at Sellindge, Kent is gearing up for a full-on two days of top-class motocross action.
As the name suggests, there'll be a host of racing for two-stroke riders of all ages, abilities and bikes, including full ACU British two-stroke championship titles in the 125, Open and Evo/Super Evo classes. This is the heart of the racing at the Apico 2-Stroke Festival, where top riders mix it with clubmen, amateurs and youths.
On Sunday the intensity increases when the Red Bull Pro Stroke Nationals gets underway, giving riders the choice to race two-stroke or four-stroke bikes, and is already pulling in the UK's leading motocross protagonists. Both reigning British MX1 and MX2 champions Tommy Searle and Conrad Mewse, together with Mel Pocock and other top British Championship contenders have signed for what is quickly becoming one of the UK's biggest stand-alone motocross events. Both champs contested the event last year; Searle emerged victorious, with Mewse runner-up.
Upping the stakes and potentially making the event even more attractive to riders yet to sign up, a substantial prize fund has been confirmed with a total of £15,000 available to competitors across all classes. Meanwhile, product and brand spot prizes further increase the rewards pot with high-value goods on offer to the tune of £6,000.
On the Youth side of things, classes will cater for 250F, 125 and 85s. The 85cc classes in particular are seeing strong line ups and if the interest continues with early entries confirmed, the Festival's organiser Dave Willet has confirmed he will run separate classes for big-wheel and small-wheel 85s thereby giving riders in each class the chance to be out front on track in their respective classes.
Elsewhere there'll be an Electric Zone with a range of environmentally-friendly youth and adult bikes on display with a selection available to try out. Also on the have-a-go front, Traxxas, the fastest name in ready-to-Race nitro and electric radio controlled vehicles, will have products on display and available for Festival-goers to try out.
Classes – Saturday and Sunday:
ACU British 125 two-stroke
ACU British Open two-stroke
ACU British Evo two-stroke
ACU British Super Evo two-stroke
Red Bull Pro Stroke National Clubman MX1
Red Bull Pro Stroke National Clubman MX2
Red Bull Noughties (age 25 + machine year 2000/2008)
Over 40s Open 2- stroke
Youth 250F
Youth 125
Youth BW/SW85
Sunday only:
Red Bull Pro Stroke National MX1/MX2 On-line booking is now available for all classes via the booking link HERE!