The adage 'success breeds success' could have been penned for the Apico 2-Stroke Festival as, following its inaugural outing last year, the organisers have decided to go out on a limb and run an additional two events in 2018.
The hunger for grass-roots racing is at an all-time high. Two-stroke devotees have voiced their collective demands, and former British Two-Stroke champ Dave Willet has listened. The hugely popular inaugural 2-Stroke festival, held last year in Kent will, for 2018, be a three-round championship covering the north, west and south of the UK. Priding itself on the classic 'old-school' style of racing, the organiser has gone to great lengths to ensure the chosen tracks reflect on its ethos of 'racing for all'.
The 2018 British Two-Stroke series will kick off over the weekend of the 16th and 17th of June at Marshfield motocross track in Chippenham, Wiltshire. This track, according to Willet, is a popular one thanks to its natural layout and tacky terrain.
The second leg will see the series travel north to the 'Iron Works' in Middlesbrough which is a new circuit for 2018. Jonny Douglas Hamilton has been drafted in to sculpt the track to perfection, ready for the arrival of the festival on the 7th and 8th of July.
Then finally, the British Two-Stroke Tour makes a welcome return to its birth place; Sellindge in Kent. This highly-rated track is a racer's dream; natural flowing, softy undulating, quick-to-dry, great viewing, fantastic facilities; in short, save the date – 4th and 5th August 2018!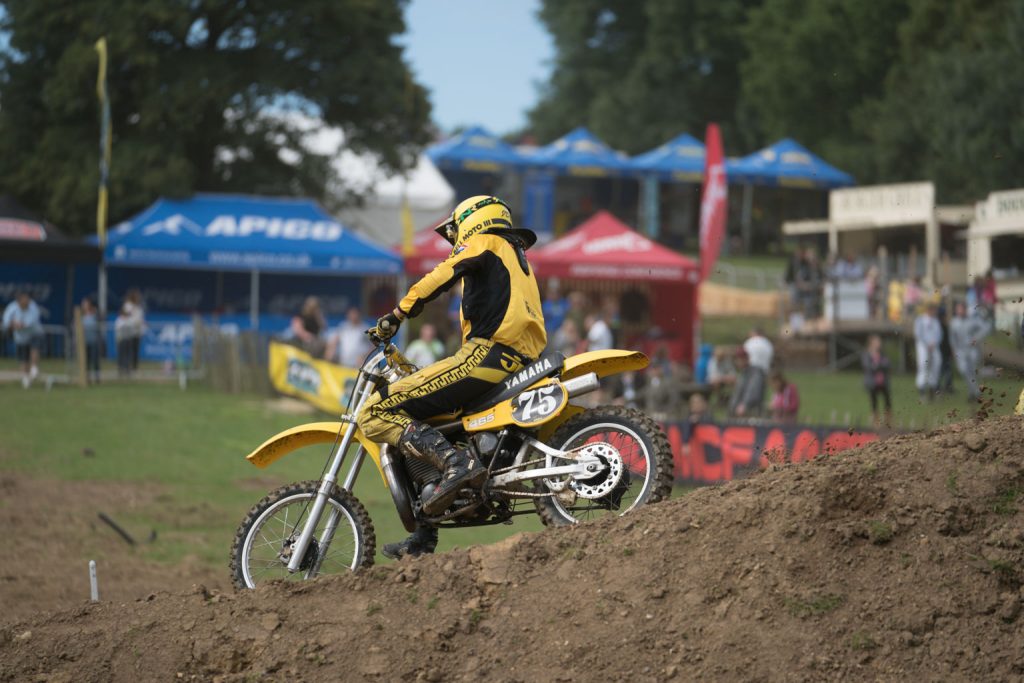 Said Apico 2-Stroke Festival organiser Dave Willet; "I couldn't have asked for anything better than the response we had from our first-ever event last year. There is no better feeling than seeing a field full of riders of all abilities and ages re-igniting and sharing their passion in a competitive environment.
We made the decision to grow this into three areas of the UK this year due to rider demand. I'm really happy with the tracks selected because it's important for me to get the balance right. We have something for everyone; Pro, Beginners, Evo and Modern. I feel we've ticked all the boxes have every confidence that with the support of so many, we can make this revival work!"
Registered riders save around £25 if they intend on doing all three rounds. Registration will close on May 1 and then it will be open for day entries at Marshfield. A £50 Registration – secures your place, and the cost is £95 per round for registered riders. Non-registered riders pay £120 per round. Non-MCF license holders will have to pay £15 for two days licence, and if you don't have your own transponder it's £10 hire for two days.