The Apico 2-Stroke Festival triple header is coming!
If you love motocross then chances are you'll love two-strokes! From the old-school rider who remembers the sights, sounds and smells of all two-stroke GPs to the youth rider who has never ridden anything else, the smoker is coming back.
They're more fun to ride, cheaper to buy and run and just sound incredible! Like a race bike really should
<iframe width="560″ height="315″ src="https://www.youtube.com/embed/tC1vqsdfvtc" title="YouTube video player" frameborder="0″ allow="accelerometer; autoplay; clipboard-write; encrypted-media; gyroscope; picture-in-picture" allowfullscreen></iframe>
To celebrate all things two-stroke, we're pleased to announce the Apico 2-Stroke Festival events at three tracks – Marshfield in Wiltshire on May 25th/26th, Ironworks in Middlesborough on August 3rd/4th and at Sellindge in Kent on September 21st/22nd.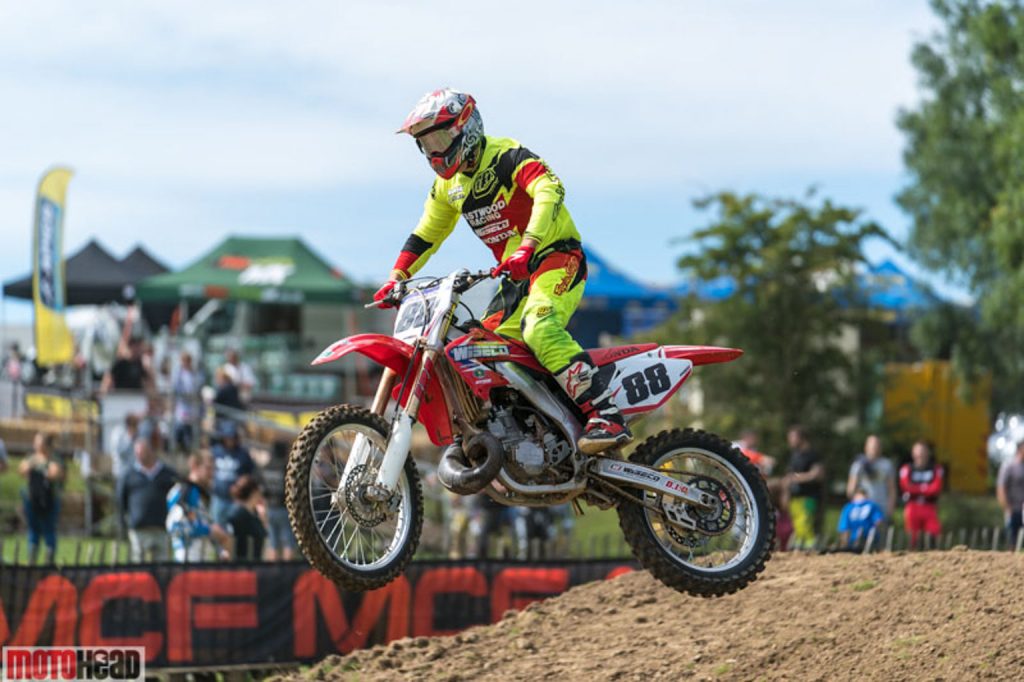 They will bring together racers, fans and anyone who loves two-strokes for a whole weekend of family-friendly fun and action for grass roots racers.
The event is the brainchild of former British two-stroke champion Dave Willet who said: "
"I want to give something back to our sport – to bridge the gap between old school and new school. We want to keep it simple and bring it back to grass roots, and that's two-strokes.
"The event will be done a bit differently to all the normal race meetings. We want to bring people together in a festival of two-strokes.
"We want that connection and respect between the young riders and older riders. And we want those old two-strokes that have sat in the garage for years to be put back on the track too."
With mega distributor Apico on board right from the moment the idea was revealed, the event aims to be a fun celebration of racing like it used to be.
The schedule
Saturday will be a practice day with one race included for everyone to separate the field into the correct classes. We need to keep everyone safe – this is very important. Saturday we also plan to let people showcase their race bikes and give them chance to feature in MotoHead magazine in our quest to find the coolest bikes on the track. Then it will be on to the night-time activity in the beer tent.
Sunday will be all about racing with three races each and then a presentation. All classes will receive trophies and we have secured over £2000 worth of in prizes, plus a holeshot award, to split across the classes on top of the trophies.
What we can promise is a good old-school track to race with a good atmosphere. You can enter HERE!
Registered riders save around £25 if they intend on doing all three rounds. Registration will close on May 1 and then it will be open for day entries at Marshfield. A £50 Registration – secures your place, and the cost is £95 per round for registered riders. Non-registered riders pay £120 per round. Non-MCF license holders will have to pay £15 for two days licence, and if you don't have your own transponder it's £10 hire for two days.