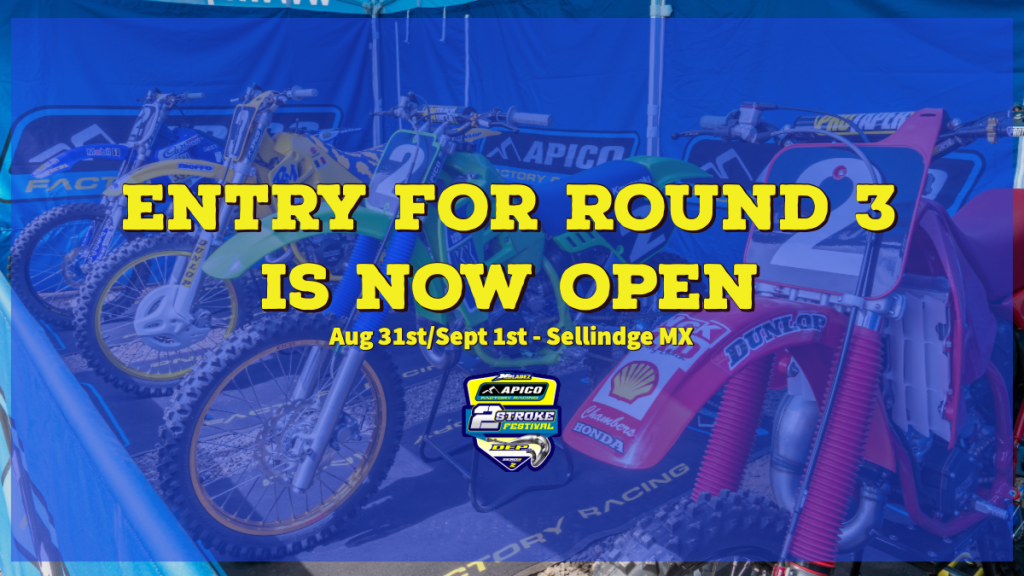 Not long until we end the season on a massive high at the final round of the 2019 Apico 2-Stroke Festival at Sellindge MX.
Lots of exciting things planned to end the year and the attendance of MotoGP ace Bradley Smith racing a two-stroke will undoubtedly be a highlight for many.
Admission is FREE and entry is open by clicking the link below.
Round 3 Entry is open!
Venue – Sellindge MX
Date – Aug 31st/Sept 1st
It will be open for day entries at the Sellindge MX. The cost is £95 per round for registered riders. All riders must be ACU affiliated, you can obtain your license through us and transponders can be hired on the day.